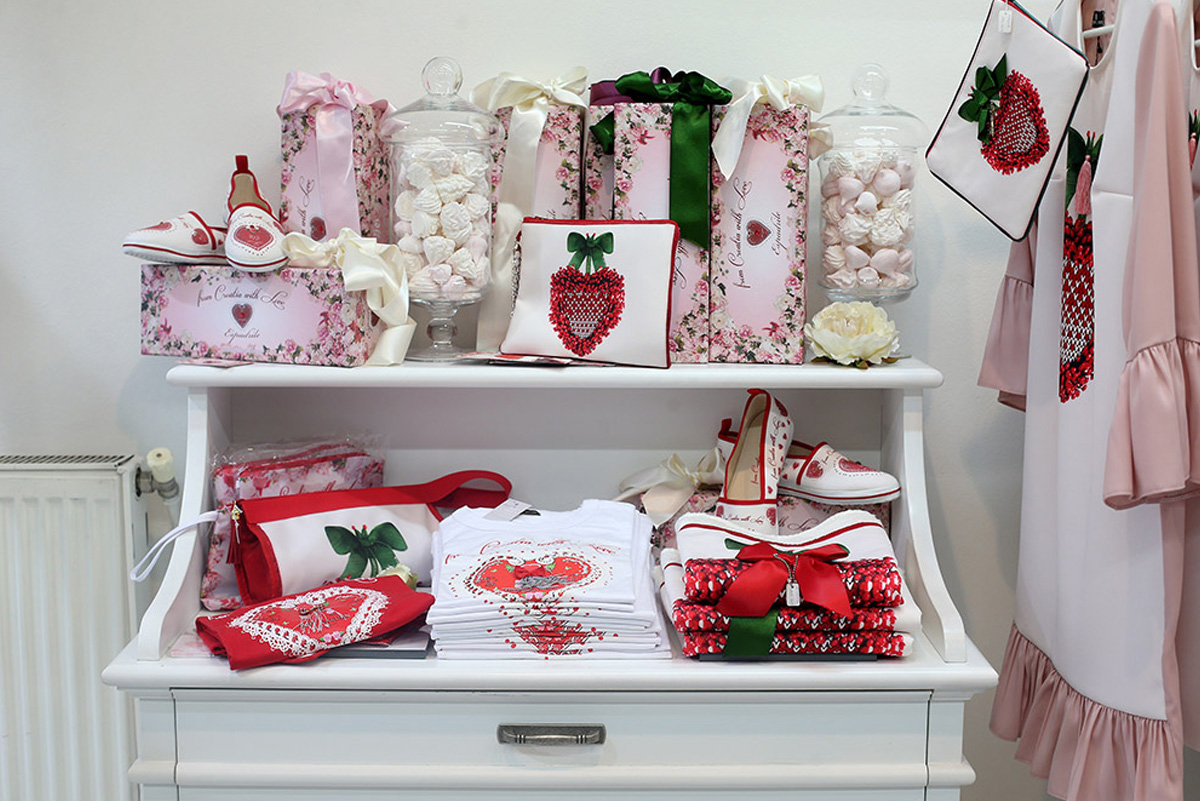 January 12, 2018
View: 2369
By: Zagreb Crafts
Modna dizajnerica i inovatorica Đurđica Vorkapić s Hippy Gardenom počela je prije 16 godina kada je svega nekolicina dizajnera postojala na sceni. Ne uklapajući se u stereotipe, hrabra u stvaralaštvu i uvijek istraživački raspoložena, kreira kolekcije koje su prepoznate u Hrvatskoj i svijetu.
Glavni segment obrta čini unikatna proizvodnja, a dio temelji na većim serijama, ovisno o željama klijenata. Đurđica Vorkapić živi modu i ne fokusira se na izbacivanje kolekcija, nego inspiraciju svakodnevno crpi iz svega što je okružuje. U izričaju Hippy Gardena prepoznatljiva je nesputanost, a čestim provokativnim kolekcijama izlaze iz dobro utabanih okvira.
Nakon godina bavljenja modom Đurđica Vorkapić danas ponosno tvrdi da stvara bez opterećenja. Jako puno radi za vanjske klijente i izlaže na sajmovima u svim većim europskim gradovima. Dizajnom je svaka haljina posebna i unikatna, a u izradi koristi samo vrhunske materijale poput brokata, svile i viskoze. Ponosno ističe drugu reviju "Spirit of Lika" kojom je u kolekciji povezala hrvatske tradicijske motive.
Unikatne kreacije Hippy Gardena izvorni su hrvatski proizvod, a cijelu priču o domaćoj proizvodnji zaokružila je suvenirskom kolekcijom From Croatia with Lovefokusirane na žensku odjeću. U suvenirski dio priče o licitarskom srcu povezala je hrvatske proizvođače kroz suradnju s Borovom i Atlantic grupom, tako da u njihovoj trgovinini možete kupiti startasice s licitarom ili balzam za usne s istim motivom.
Predanim kreativnim ručnim radom Đurđica Vorkapić neprestano si podiže ljestvicu izazova u stvaranju prepoznatljivih komada zbog kojih je i dalje jedna od najcjenjenijih dizajnera na hrvatskoj sceni.
Tekst: Zagreb Crafts